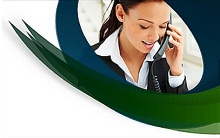 Panasonic Telephone System PBX / PABX
Companies always want to communicate effectively and the same time ensure they are equipped with the demands of their future communication needs. Panasonic telephone systems prove the ideal communication platform to support all business telephony needs today. Panasonic pbx system features and applications that can enhance your business productivity and have a positive impact on your business communication.The Panasonic IP-PBX series comprise the models, KX-NS300/NS500/KX-NS700/NS1000. With the advanced features and calling options, the KX-NS series is considered to be the next generation telephone systems that is designed to maximum exploit the client's communication requirements. The Panasonic Unified Communications platform offers businesses, whatever their size and sector, telecommunications solutions to meet tailored to their needs. With Panasonic businesses Not only benefit the ease of use and integration, but also the quality and reliability offered by Panasonic.
Panasonic smart hybrid IP-PBX systems include KX-NS700, KX-NS500 and KX-NS300. These models have been designed to meet the diverse business needs. These systems have the features to support analogue trunks and varied extensions. It comes with the advanced IP features including the messaging, mobile linking and integrated email and voice mail solutions. Besides providing excellent communication services, the systems are excellent in bringing advantages such as the call processing features, telephony features, integrated network etc…
Trust on the system that deliver great user engagement irrespective of the device, size and application.
When it comes to the present day business, to engage with the customers, vendors, investors and other parties are crucial. We are confident that an efficient infrastructure can be developed with the series of Panasonic IP-PBX systems in an affordable way. If you have been determined to enable your communication needs or to develop a new infrastructure in Dubai, putting trust in the extended services of Vector Digitals will help to get the job done in a flawless way. In a nutshell, Panasonic systems are the perfect solution that certainly enhance your business needs.
Panasonic NS Series
Panasonic is one of the leading suppliers in the world of business communications solutions for business customers. Panasonic introduces NS Series PBX System with the modern business requirements in mind. Based on IP technology panasonic NS Series PBX System combines advanced telephony features with carefully selected apps perfectly optimized for different types of businesses.NS Series simplifies desktop employee communications and mobile employees. Moreover it offers great flexibility and can be integrated with your existing infrastructure with ease.The modular architecture, supports of combination of traditional and IP technologies make it a perfect telephone system solution for business.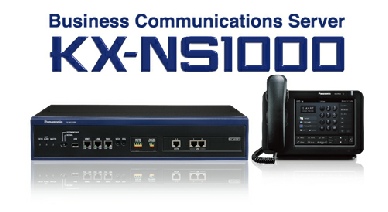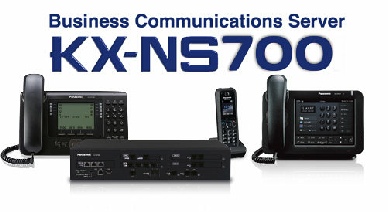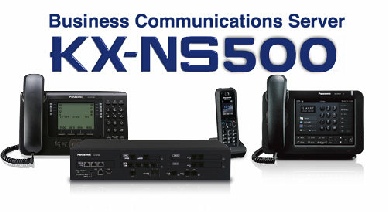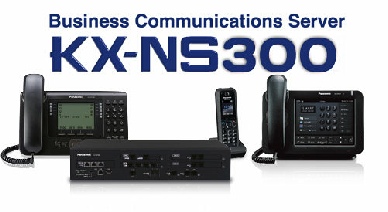 The Panasonic TDA /TDE Series includes the features for LAN Networking, Advanced Remote Maintenance, SD memory card data storage, CTI (Computer Telephony Integration), and DECT digital multi-cell wireless phones.The TDE series support supports a wide range of IP phones as well as digital and ISDN links. Designed for business applications and bringing together important business telephony applications, the KX-TDE systems can easily meet your communication needs for a long time. Targeting small businesses and multi-site offices, these systems support the connectivity for desktop and network solutions.The Panasonic TDA / TDE Series ,You can choose from several control units that grow in capacity and add features with easy-to-install circuit modules.
Panasonic TDA / TDE / TVM
We engage with you effectively and deliver the best of solution that makes your business wonderful.
With the technological advances, the city of Dubai is buzzing. The administration of Dubai has accepted the progress in communication technology, as such to stay competent and vibrant, it is important for the business to be improved with the cutting edge communication technology. Being a leading Panasonic PBX supplier in Dubai, we at vector digitals have the right systems and solutions for your growing business. Over the years of hardcore core experience in providing IP telephony service to industries, we understand the breadth and depth of communication technologies.
If determined to deploy communication infrastructure, indeed the solutions with Panasonic systems would be of great advantage with regard to productivity and on time delivery. As the leading Panasonic PBX distributor in Dubai, we provide cutting edge VOIP solutions across the entire UAE region. The solutions we provide with the Panasonic IP systems will prepare the business communication to be more dynamic and active. The service is operational in the emirates of Abu Dhabi, Ras-Al-Khaimah, Sharjah, Umm Al Quwain, Al Ain and Ajman as well.
Get the system done with the leading Telephone Company in Dubai. Our IP telephony solutions are really astonishing and definitely will have a fruitful impact on the way the business communicates.